Name of the project: Erasmus+ project "DIGIBLEND | Improving adult digital literacy through innovative gamified blended learning".
Programme: Erasmus+
Duration: 01.03. 2022 -01.10. 2024
Website: https://digiblend.eu/en/the-project/
---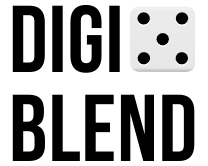 ---
The DIGIBLEND project goal is to develop a new and innovative approach to teaching and training basic digital skills for the target group of older adults.
Older adults are particularly negatively affected by the rapidly evolving digital world. While younger people ("digital natives") grow up with smartphones, apps, and the Internet, older adults tend to view the digital as foreign. Yet digital skills are increasingly becoming a necessity for everyday activities. Today, it is imperative to be able to navigate the digital world independently and take full advantage of the possibilities of technology in every aspect of our lives.
Successful teaching of basic digital skills requires an approach based on the needs and abilities of older adults. To achieve this, we rely on the use of familiar game-based elements combined with an interactive blended learning approach.
---
Partners:
REGIO VISION GE
INSTITUT JOZEF STEFAN SI
ILMIOFUTURO IT
BELGRADE CITY LIBRARY (BCL) SRB
DECROLY ES
CIAPE IT
KONYA PROVINCIAL NATIONAL EDUCATION DIRECTORATE TR
ETBI (Eduacation and Training Boards Ireland) IR