Name of the project: BD4OPEM – Big Data for OPen innovation Energy Marketplace
Programme: H2020-EU.2.1.1. – INDUSTRIAL LEADERSHIP
Duration: 1. 1. 2020 – 30. 6. 2023
Website: https://bd4opem.eu/
---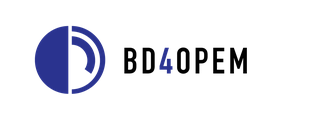 ---
Technology offers a huge range of opportunities for the energy market. By combining the old metering, operation and control devices with smart systems, there's a huge amount of data available that is unused or underused. This data offers a range of possibilities to improve existing energy services and create new ones. The EU-funded BD4OPEM project will develop an analytic toolbox based on Big Data techniques, providing tools for enabling efficient business processes in the energy sector. By extracting more value from available data, a range of innovative services will be created in the fields of grid monitoring, operation and maintenance, network planning, fraud detection, smart energy management for houses/buildings/industries, blockchain transactions and flexibility aggregation for demand-response in smart grids.
A consortia of two Slovenian partners is involved in the project:
Elektro Celje d.d.
Jožef Stefan Institute:
two departments:
Department of Communication Systems – E6
Laboratory for Open Systems and Networks – E5

are coopoerating in the project and supporting Electro Celje within the scope of Slovenian piloting in Celje region.